CSR Approach
To make our employees aware of the impact of digitizing and to reduce the company's carbon footprint, Diapason is committed to a sustainable development approach.
Diapason is committed to a
CSR

approach
In consideration of the current environmental, social and ethical stakes, the Diapason group commits itself to a CSR (Corporate Social Responsibility) and sustainable development approach in its strategic and daily operational decisions.
1. Environmental: Doing better with less volume
Since its origin, Diapason is part of a sustainable development logic and implements different axes of intervention to control and reduce the impact of its activities on the environment.
Convinced that low-impact IT efficiency for the planet is possible, our "Ethics by Design" approach consists in developing a solution that respects both privacy and the environment. We stand up for an environmentally responsible strategy based on digital sobriety.
2. Social policy : Employment and training for all
In its human resources management, Diapason is committed to principles that allow for the equality of all and the personal development of each individual in compliance with labour standards. We encourage the development of skills and the social promotion of our employees, notably through access to training.
As a host organization for interns from universities or partner schools, Diapason plays an important role in the training of young graduates and is committed to these schools throughout the year by recruiting their students.
3. Economic: Ethical behaviour and transparency
As an economic actor, the Diapason group commits itself to act responsibly in order to maintain healthy and sustainable relationships with its partners, suppliers and competitors, both from France and abroad.
Diapason is committed to ensure the sustainability of its activity by respecting the rules of deontology aiming at respecting the business law and fighting against any abusive practice and any form of corruption.
Reduce the
carbon footprint

at the company level
As a corporate entity, every company has a social responsibility.
Let's reduce our carbon footprint together.
Limit travel
At Diapason, teleworking and the use of video conferences have been part of our employees' daily life for about ten years now. By limiting their travel, our employees have a direct impact on the company's carbon footprint.
And if travel is necessary, our employees are encouraged to get to work by bicycle or public transport. Goodies are offered to cyclists: fluorescent bracelets, lamps, etc.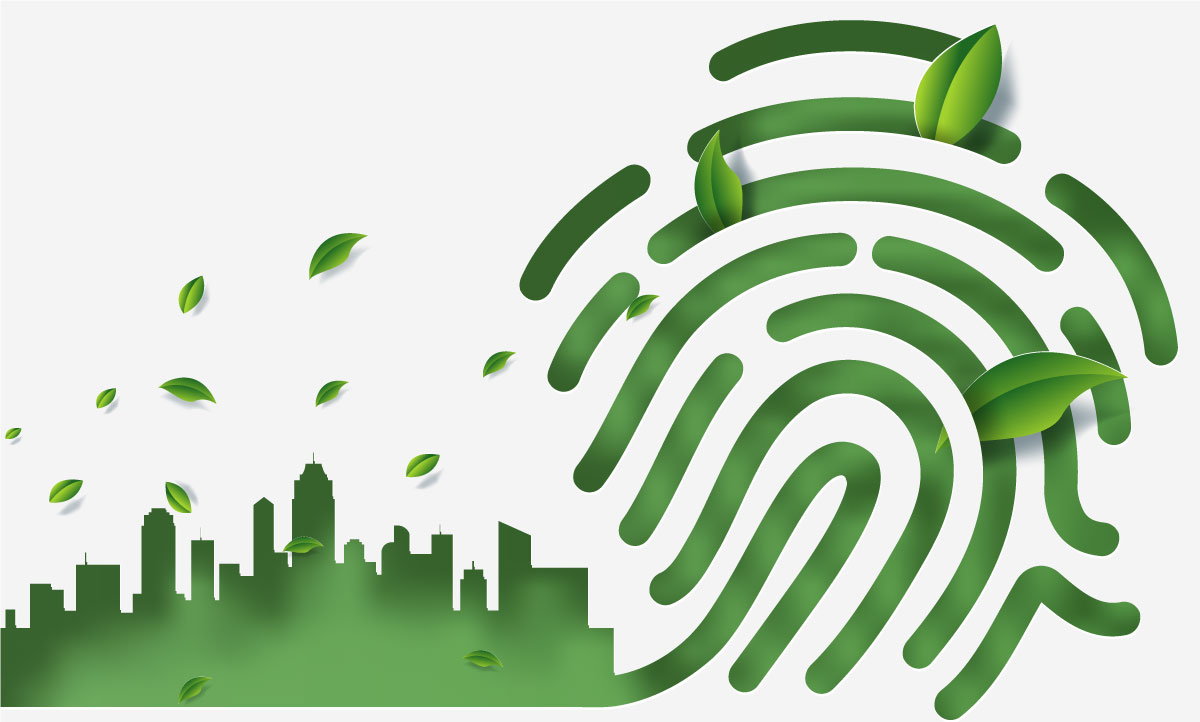 Adopt simple eco-friendly tips
At Diapason, our employees are made aware of the need to rationalize their printing (black & white and recto/verso by default). By systematizing the preview before printing, the printing volumes have been considerably reduced. Business cards are also dematerialized thanks to a unique business card with a QR code.
Moreover, each individual computer is systematically switched off at night to limit unnecessary energy consumption. Employees are regularly made aware of the need to reduce the amount of digital data sent and received (unsubscribing from unread or advertising emails, minimizing the weight of email signatures, sharing a preferred link to the attachment when sending files, etc.).
Plastic cups and bottles are banned from the company and Diapason provides everyone with a cup to encourage responsible practices.